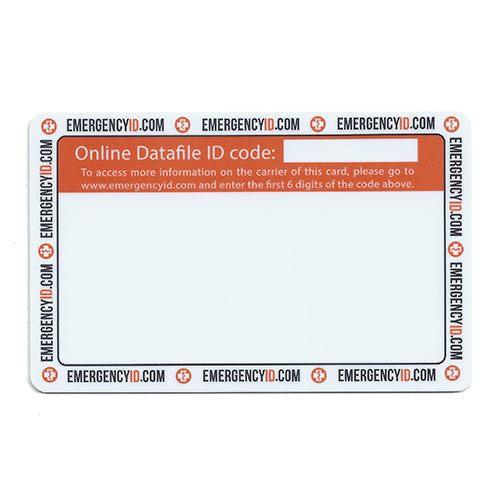 Preview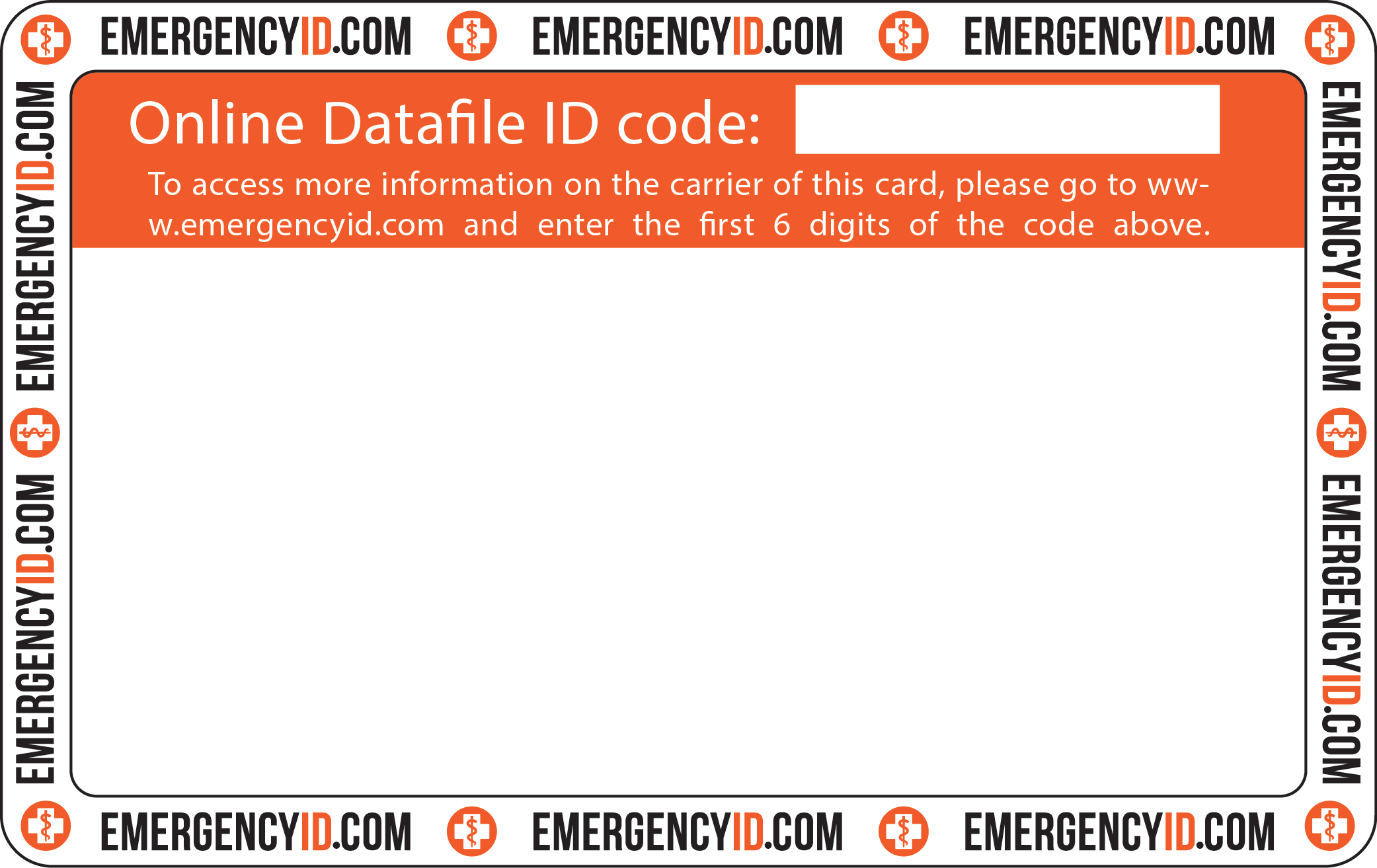 [This is not actual size]
Wallet Card
Original price
$15.00
-
Original price
$15.00
Jewelry not for you? A wallet card makes a great alternative and has lots of room for medical data, insurance info, and more. Custom printed in Canada on PVC plastic, it's the same size as a credit card and fits in any wallet.

Recommended for ages & up
Materials:
All Wallet Cards and ID tags are made of high-quality PVC.
Product Care
To clean, use warm water and a mild detergent.