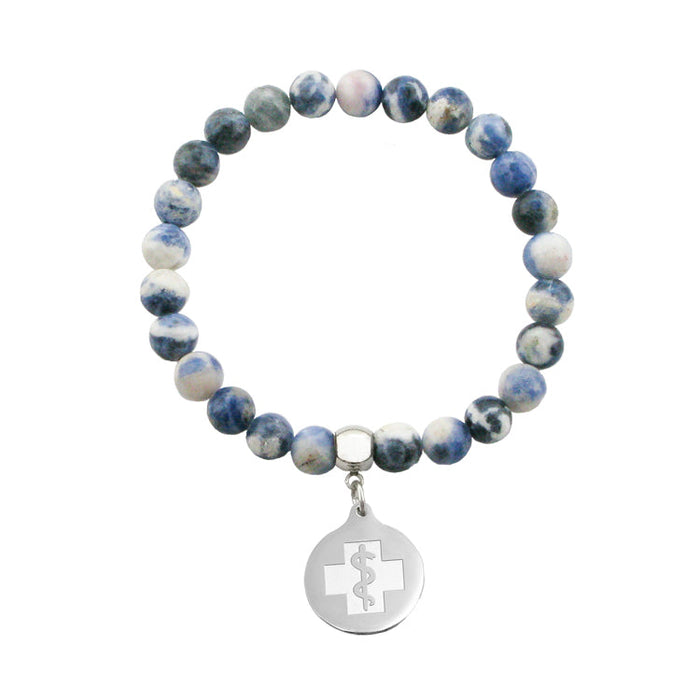 Preview
Back of Product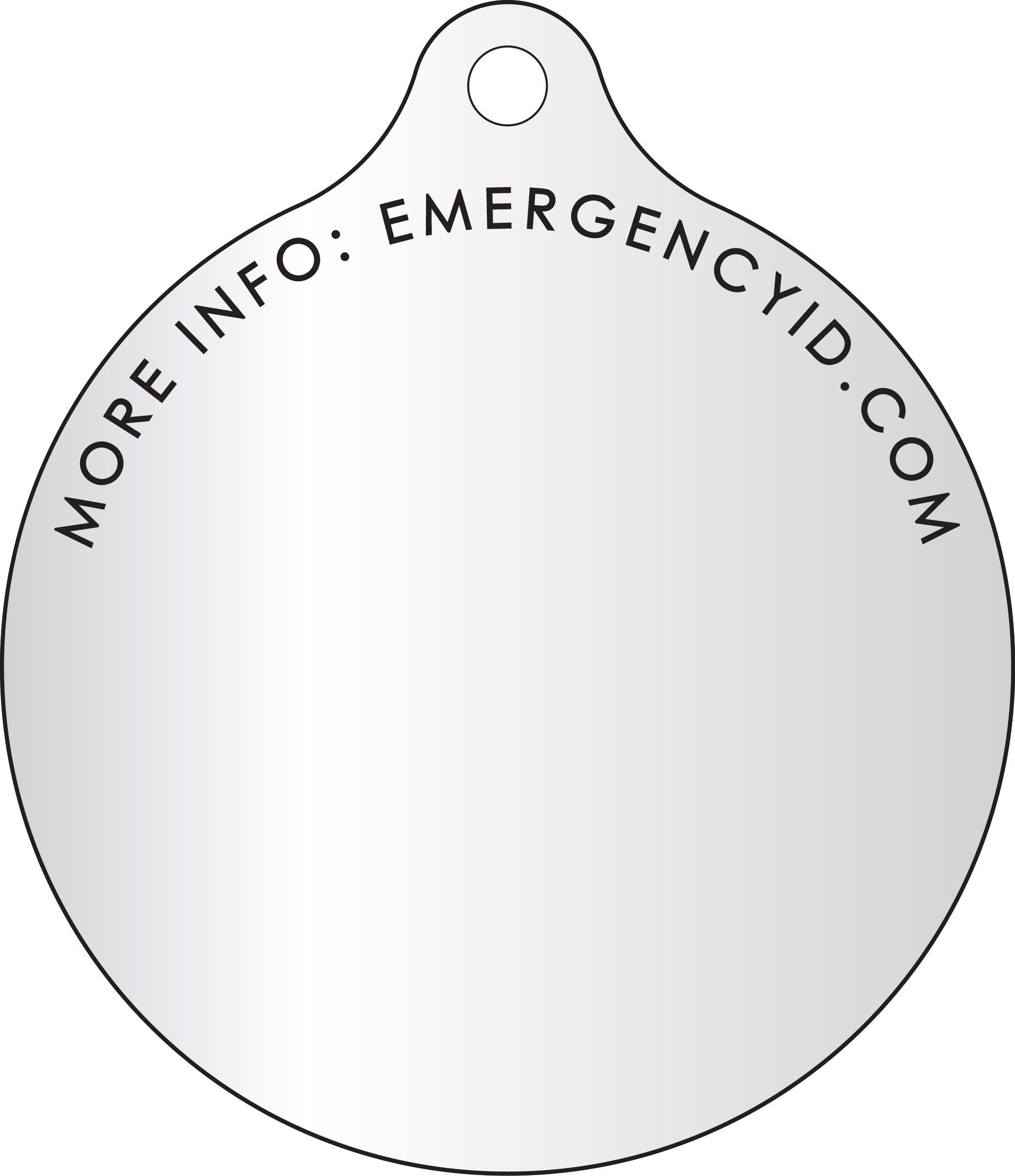 [This is not actual size]
Semiprecious Stretch Bracelet - Sodalite
Original price
$69.00
-
Original price
$69.00
This healing stretch bracelet with 3/4" diameter medallion is handmade at EmergencyID. Sodalite boosts self-acceptance, balances emotions, and calms panic attacks, and improves clarity and intuition.
Recommended for ages 12 & up
Materials:
Chain - Polyurethane Stretch Cord
Beads - Genuine Semiprecious Stone
Bead Spacer with Ring- Stainless Steel
Emblem - Stainless Steel
Jump Rings - Stainless Steel
Product Care
To clean, wash your medical ID bracelet with warm water and a mild detergent, and polish emblem with a microfiber cloth.