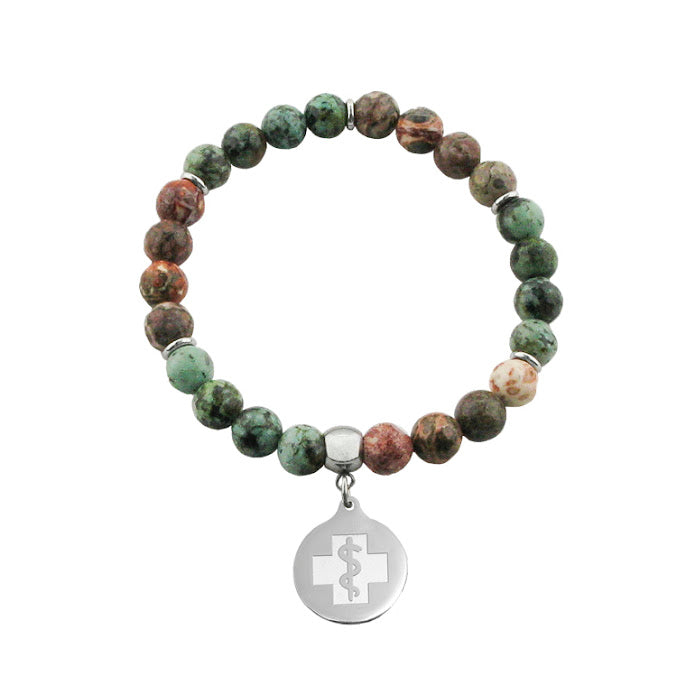 Preview
Back of Product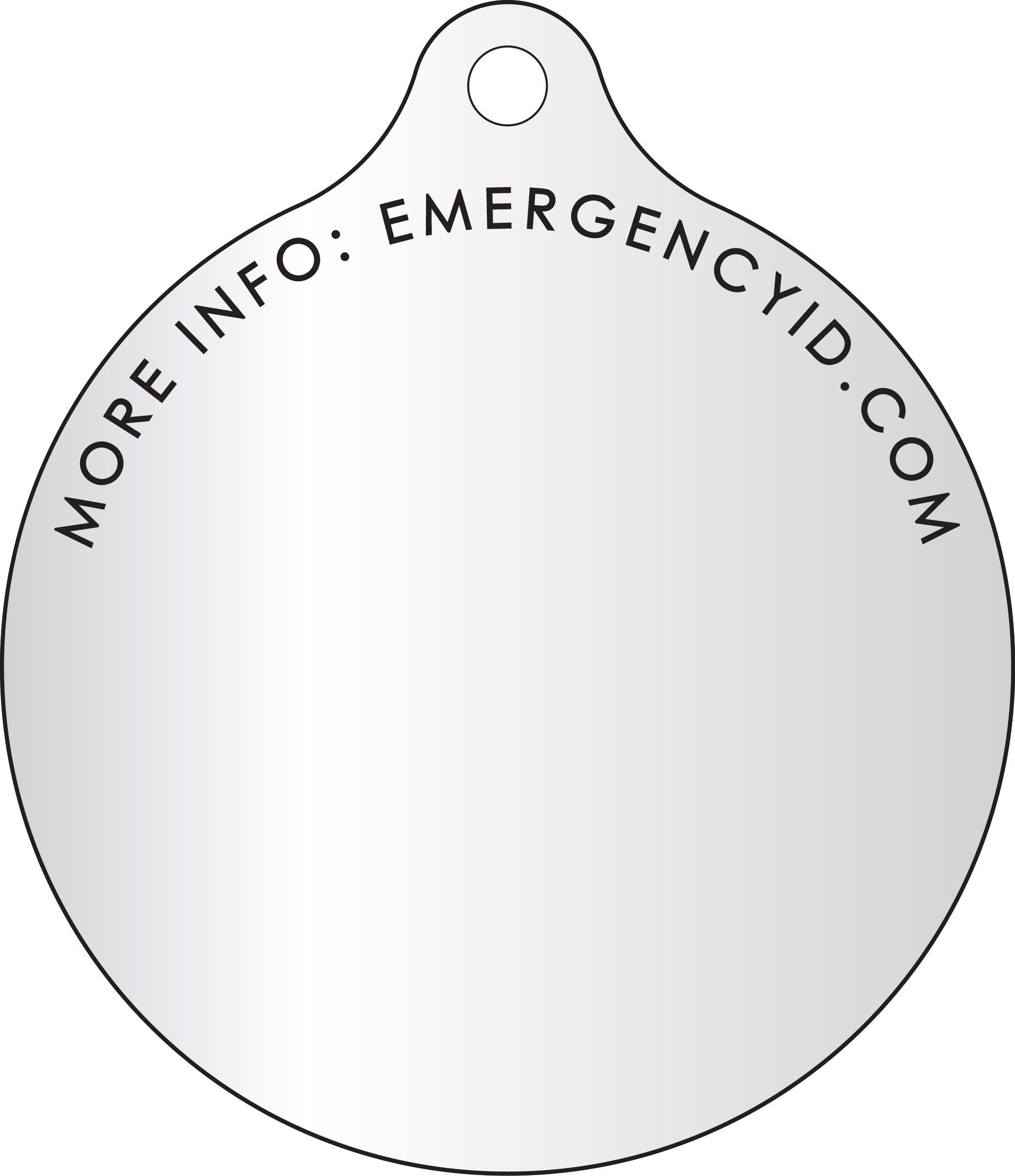 [This is not actual size]
Semiprecious Stretch Bracelet - Jasper & Turquoise
Original price
$69.00
-
Original price
$69.00
This harmonious stretch bracelet with 3/4" diameter medallion is handmade at EmergencyID. Jaguar Jasper encourages physical and mental stability, keeping chaos and turmoil at bay. African Turquoise Jasper opens our minds to the possibility of evolution and transformation, and gives us the strength to pursue change with confidence.

Recommended for ages 12 & up
Materials:
Chain - Polyurethane Stretch Cord
Beads - Genuine Semiprecious Stone
Bead Spacer with Ring- Stainless Steel
Emblem - Stainless Steel
Jump Rings - Stainless Steel
Product Care
To clean, wash your medical ID bracelet with warm water and a mild detergent, and polish emblem with a microfiber cloth.