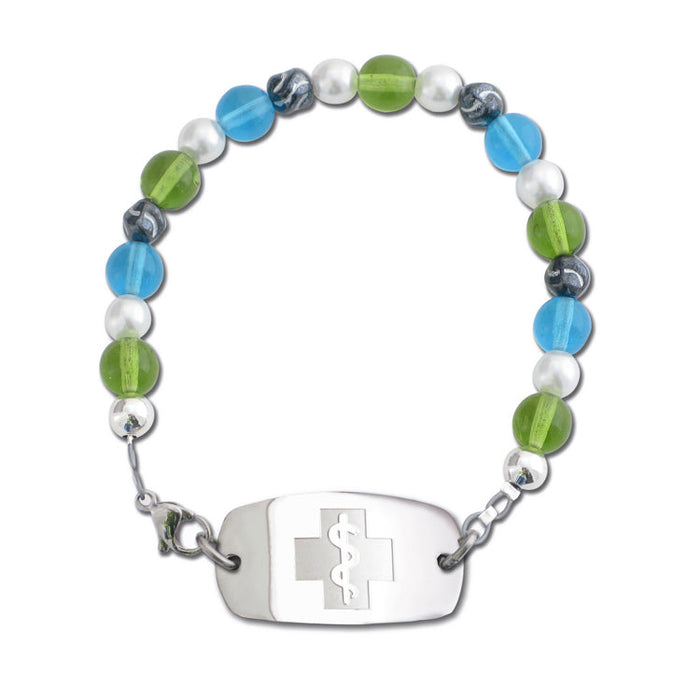 Preview
Back of Product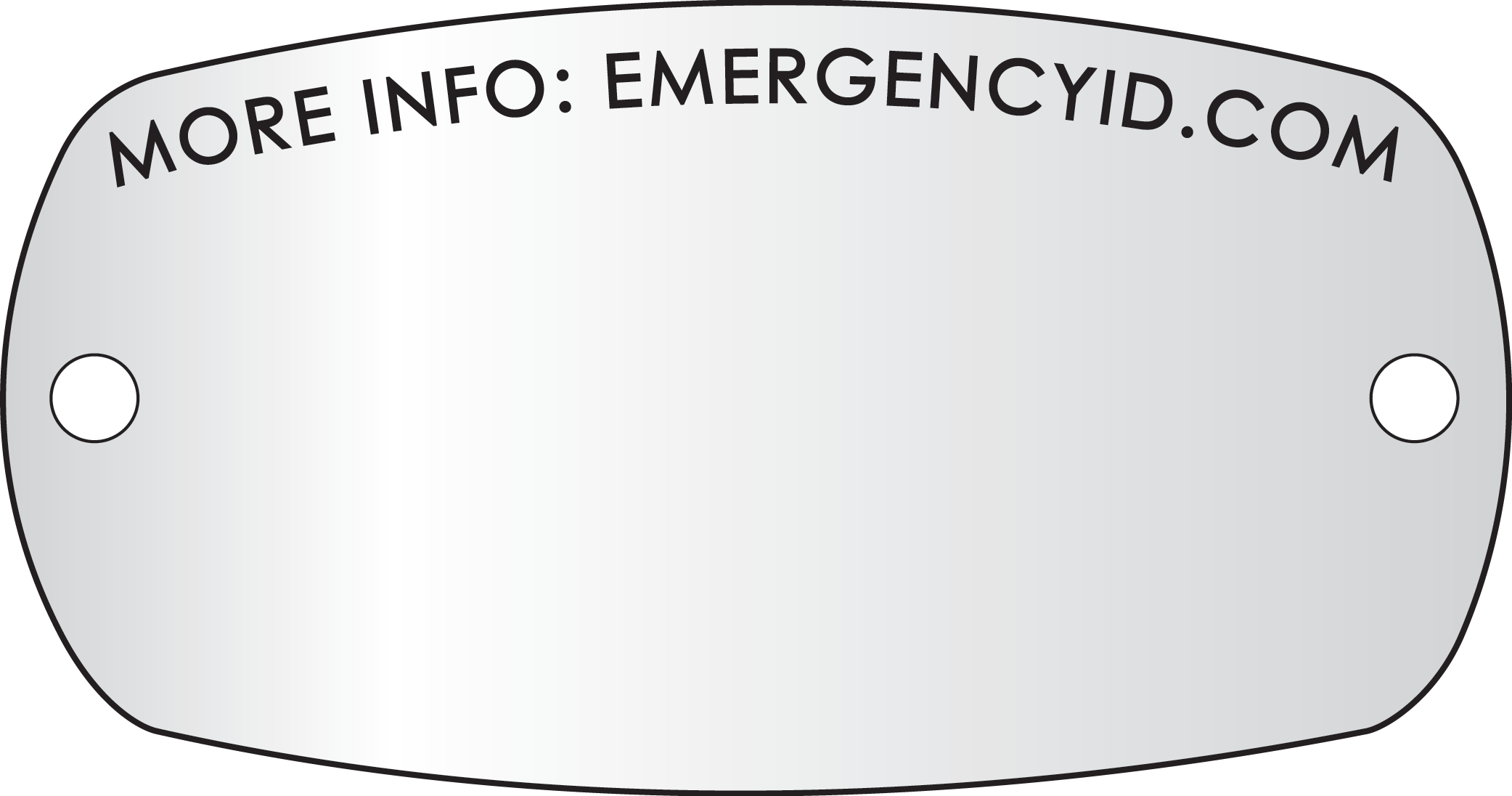 [This is not actual size]
Classic Bead Bracelet - Ocean Swirl
Original price
$49.00
-
Original price
$49.00
Add a splash of color to any outfit with our Ocean Swirl beaded bracelet. Handcrafted and designed in North America using aqua, green, pearlized and swirly glass beads.
Recommended for ages 3 & up
Materials:
Wire – 49 strands of stainless steel coated in nylon, 26 lb strength test

Beads – Glass, crystal, and nickel-free, lead-free base metal

Crimps – Rhodium

Emblem – Stainless Steel

Jump rings – Stainless Steel

Clasp - Stainless Steel
Product Care
Beaded medical ID bracelets are not recommended for use during physical activity. Extended exposure to chemicals used in swimming pools and cleaning supplies may cause discoloration of coated or pearlized beads. To clean, wash with warm water and a mild detergent, and polish with a microfiber cloth. Note that for safety reasons our jump rings are not welded shut: if your bracelet or necklace gets dangerously caught, the jump rings will open if enough force is applied.